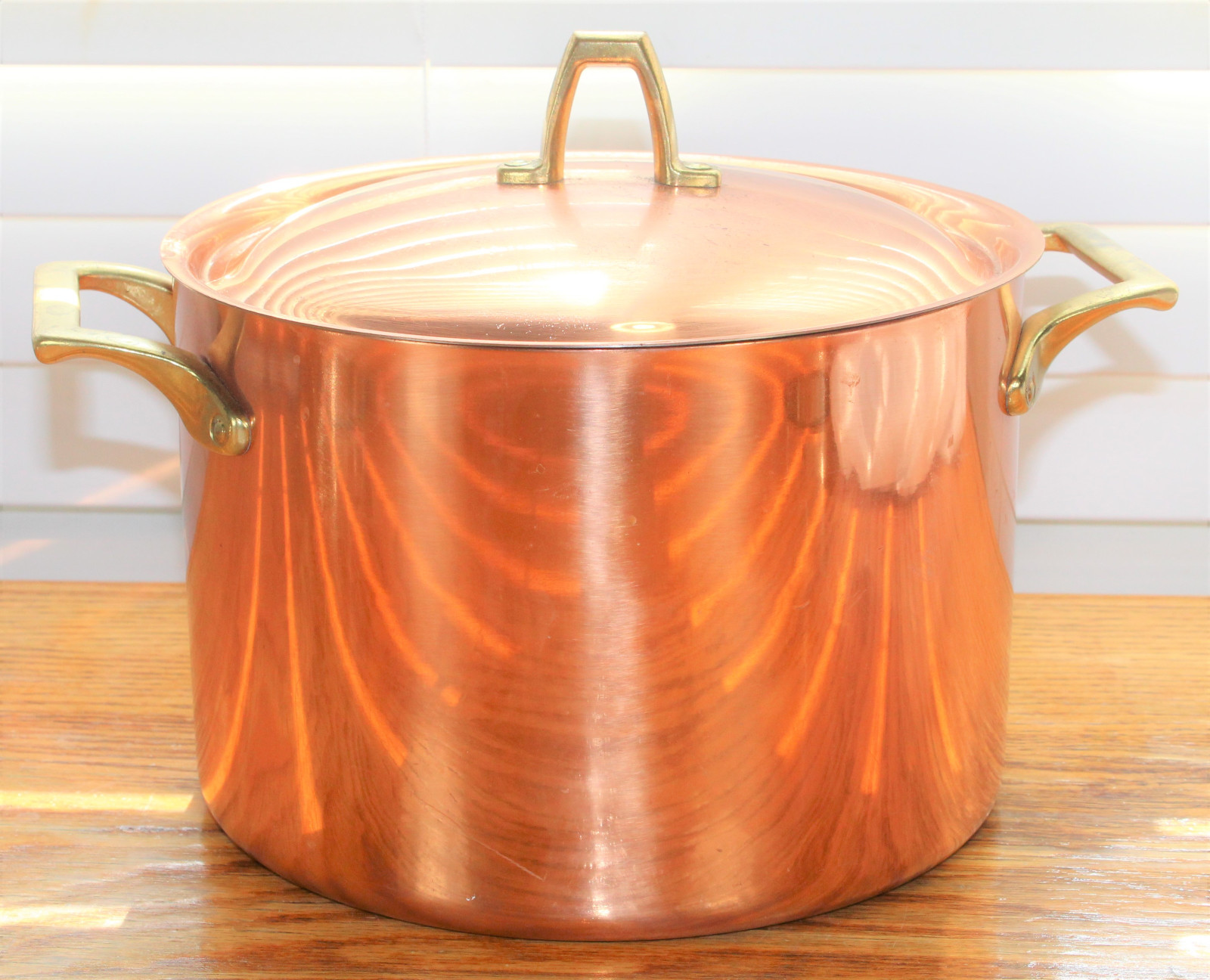 This is the largest of the 3 sizes Revere made in this "8000 line". Through the years, starting about 1968, the logos changed from "Paul Revere Limited Edition" stamped on the handle, to a bicentennial version around 1975 which included a stamp on the bottom with Paul Revere's signature and the dates "1776-1976".  After 1976, Revere dropped the dates and kept the signature, even changing the labels to reflect "signature edition" instead of the original "limited edition".
Inside diameter about 7-1/2″
Inside depth about 5-1/4″
You cannot cook 4 quarts in this pan, it will fill it right up to the brim, but Revere named this a 4 quart and I'm not changing the name.